Press button 
for quick access to cake page
Cupcakes & Cupcake Towers &

Seasonal Cakes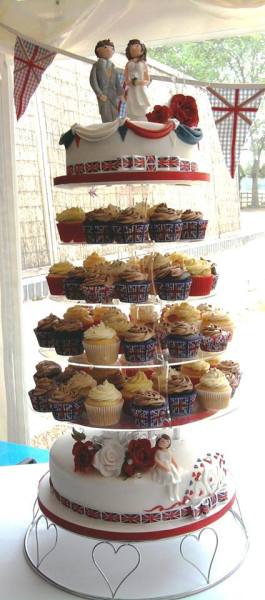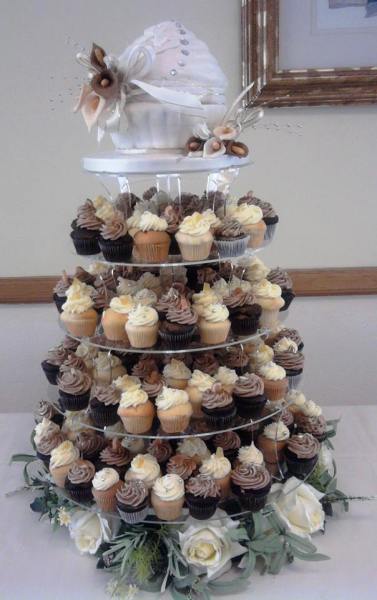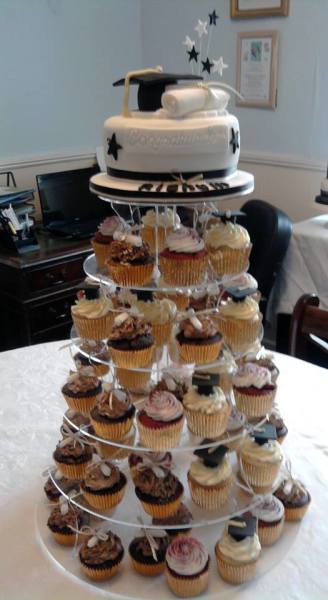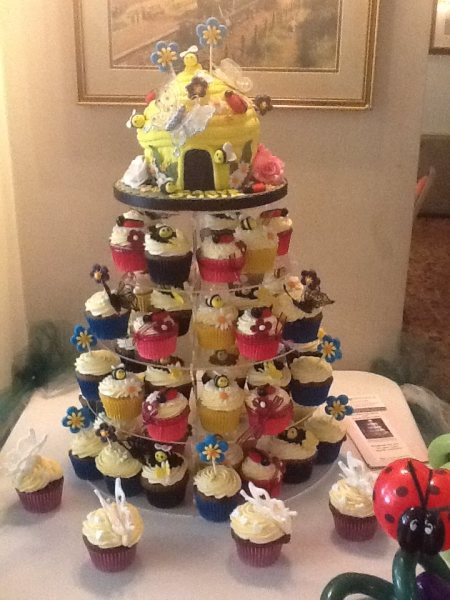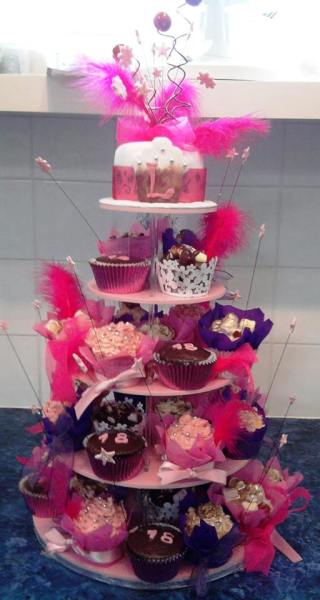 Amanda Style Cupcake Tower
with

Personalised Bridal Topper
Price on Application
Mini Muffin

Wedding Tower

with Giant Cupcake Top
Price on Application
Graduation Cupcake

Tower
with 40g Assorted Flavour Cupcakes
Price on application
Bumble Bee Hive

Cupcake Tower
with 40g Cupcakes
Price on application
18th Birthday Tower
assorted 40g Cupcakes
Price on application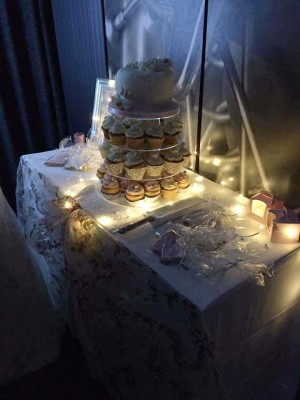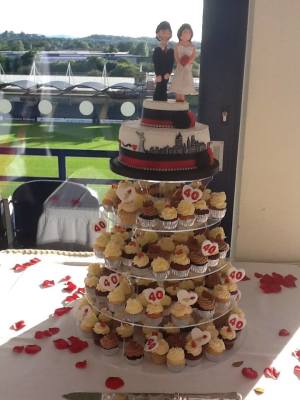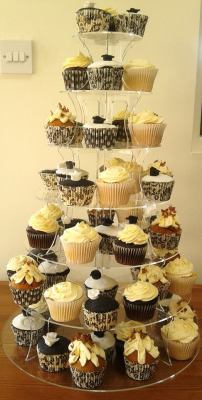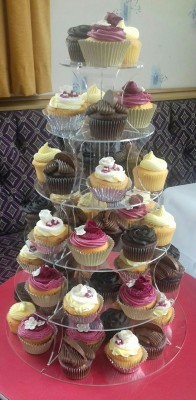 Bridal Cupcake Tower

Topcakes start from £50 each
Buttercream Topped 40g Cupcakes from £2.50 each
New York Mini

Muffin Cupcake Tower
with Bridal Topper
Price on application
Bridal Cupcake Tower 

with assorted flavour
40g Cupcakes
Black and Ivory Cupcake
Tower
40g Cupcakes @ £2.50 each
Chocolate, White Chocolate and Raspberry Cupcake Tower

Price on application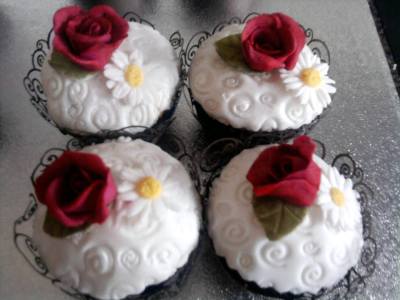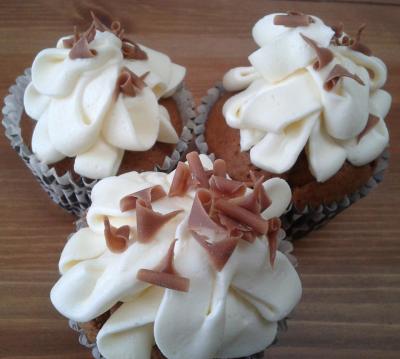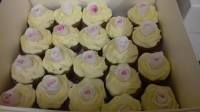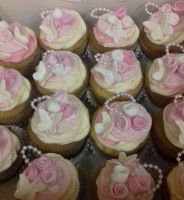 Burgundy Rose Swirl Cupcakes
From £2.75 Each
Vintage Pearl and Rose cupcakes £2.75 Each
Toffee Ruffle Cupcakes

From £2.00 each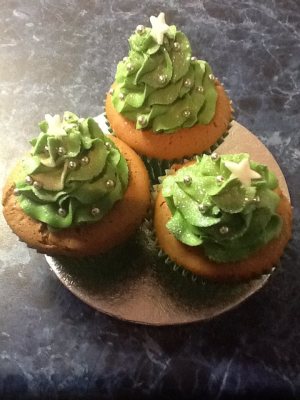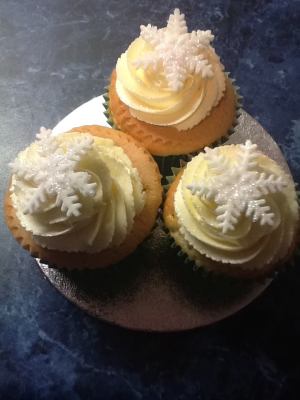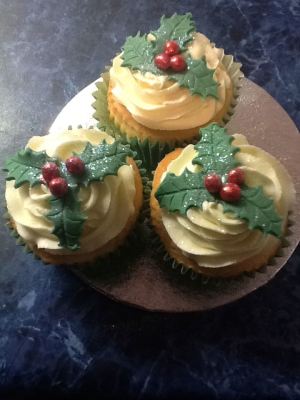 Seasonal Cupcakes  available for Valentines Day Christmas Day, St David Day, Halloween and Trick or Treat or any other of yor special occasions
JUST RING TO ENQUIRE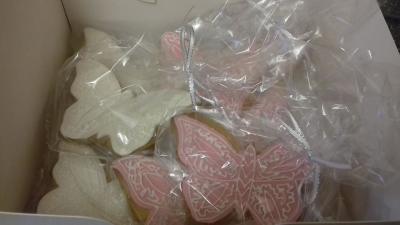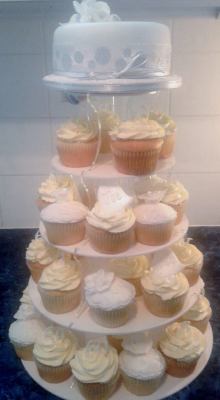 Cupcakes & cupcake towers
This lovely cake style comes and goes in and out of fashion and they always look beautiful.
Advantages of cupcakes for your celebration are that you can always find a flavour that your guests will love. Plain madeira, chocolate, lemon,  orange, toffee, carrott, chocolate orange, salted caramel,  rum raisen, peanut butter - the list is endless.
Special Diets
Gluten Free, sugar free, dairy free!!  Cupcakes can also come in your favourite flavours for special diets, and you can mix and match them.  This means that all of your family can enjoy a cake as part of your celebration without being left out.

Flavours for Cupcakes
Plain Madeira, Chocolate, Chocolate Orange, Apple and Cinnemon, Pineapple, Mango, Salted Caramel, Banana and Walnut, Coffee, Carrot, Turkish Delight, Red Velvet, Rum Raisen, Rocky Road, Chocolate and Cherry, Toffee and Butterscotch, Blueberry, Mocha,
Mint Choc Chip, Lemon, Lemon Drizzle,Ginger, Chocolate Chip, Almond Bakewell, Nuttella, Golden Honeycombe, Red Velvet

Favour Biscuits
£3.50 each with wraps and ribbons to your specifications
Available in the following shapes

Wedding Shoes

Bridal Dress

Tiered Wedding Cake

Butterflies

Grooms Suit

Umberellas

​

Diamond Wedding Cupcake Tower
Price on application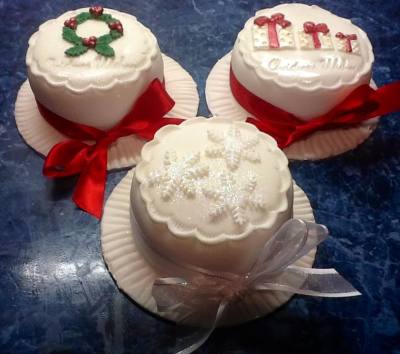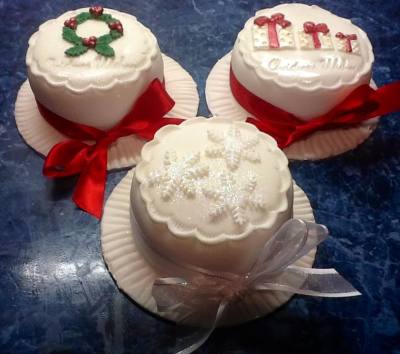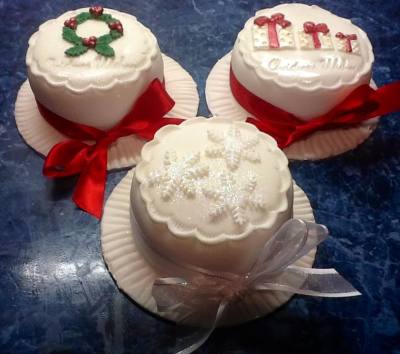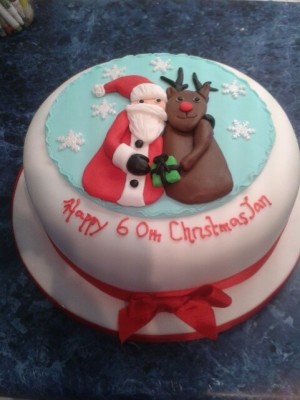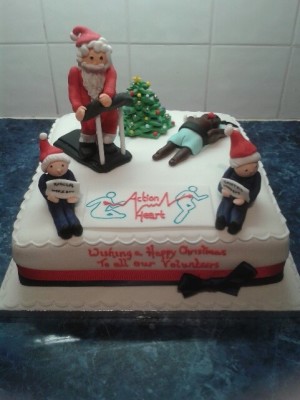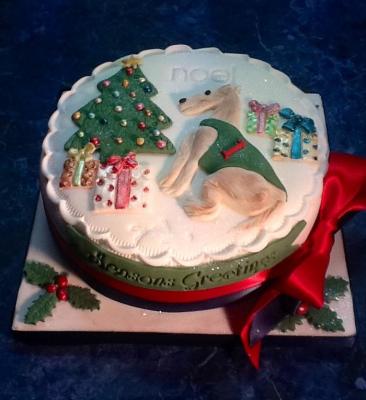 Christmas Cakes in assorted designs
From £25.00

Rudolph and Santa Friends

10 inch Fruit Cake £70
Available in other sizes see our fruitcake prices

on the cake page
Charity Christmas Cakes 

Our Cakes can raise valuable income for your charity 
we make 10 charity cakes a year so book yours early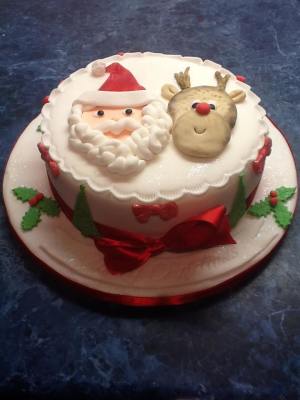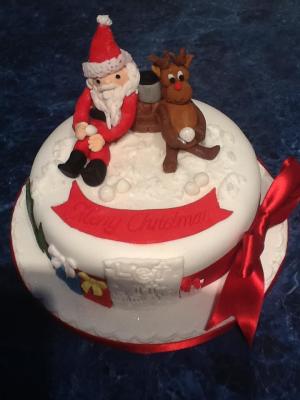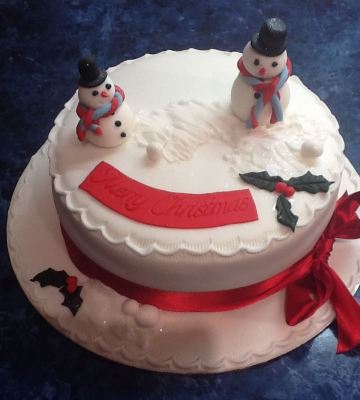 We can provide lots of designs for Christmas Cakes, usually once we have had a chat and have an idea of what you would like we can develop the design to include any themes that you like.